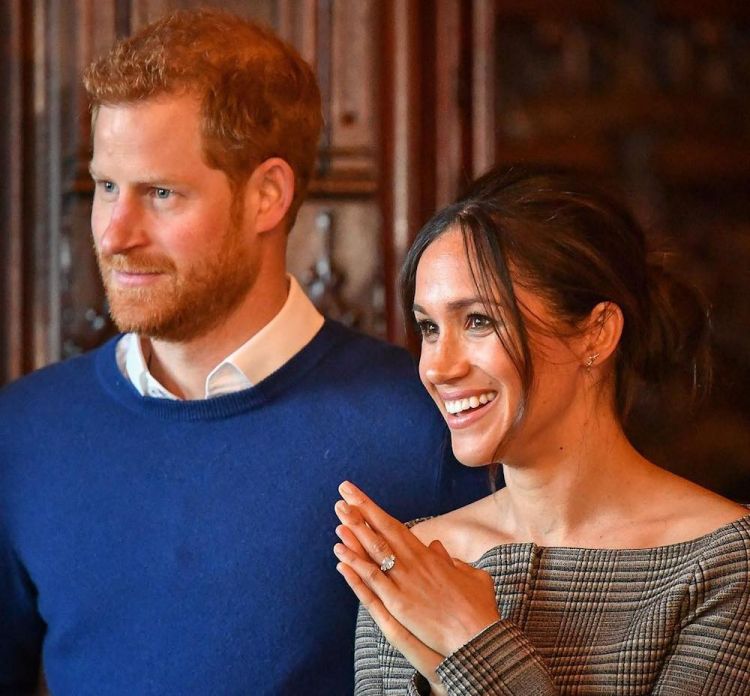 The Duchess of Sussex recently celebrated the first anniversary of the Smart Set, a workwear clothing collection that supports the charity Smart Works. During a video call with Smart Works, a UK-based charity that provides interview clothes and training to unemployed women, her backdrop featured a gorgeous stone fireplace among the decor of her new home. Markle sported a low ponytail and was dressed in a white blazer as she spoke to three women who have been supported and helped by Smark Works as they returned to work.
The Duchess of Sussex now lives with Prince Harry, and their son Archie, in Montecito, Santa Barbara. The couple seem to be enjoying their new community, since leaving behind their royal duties earlier this year and relocating to California. Markle's support for the charity Smart Works is just one of many of her philanthropic acts, as both herself and her husband are actively engaged in charity work. The pair have recently launched their new non-profit organization titled Archewell, a name honoring their first-born son Archie.
When announcing Archewell this past spring, the couple told the Telegraph, "Like you, our focus is on supporting efforts to tackle the global Covid-19 pandemic but faced with this information coming to light, we felt compelled to share the story of how this came to be," they said. "Before SussexRoyal, came the idea of 'Arche'—the Greek word meaning 'source of action.' We connected to this concept for the charitable organization we hoped to build one day, and it became the inspiration for our son's name. To do something of meaning, to do something that matters."
In addition to their charity role, The Duke and Duchess of Sussex have recently announced a lucrative, multi-year deal with streaming giant Netflix. The deal is expected to develop documentary series, feature films, scripted shows, and children's content which will be exclusively shown via Netflix, and according to Netflix co-CEO Reed Hastings, the couples show's are expected to be the streaming platform's most-watched content.