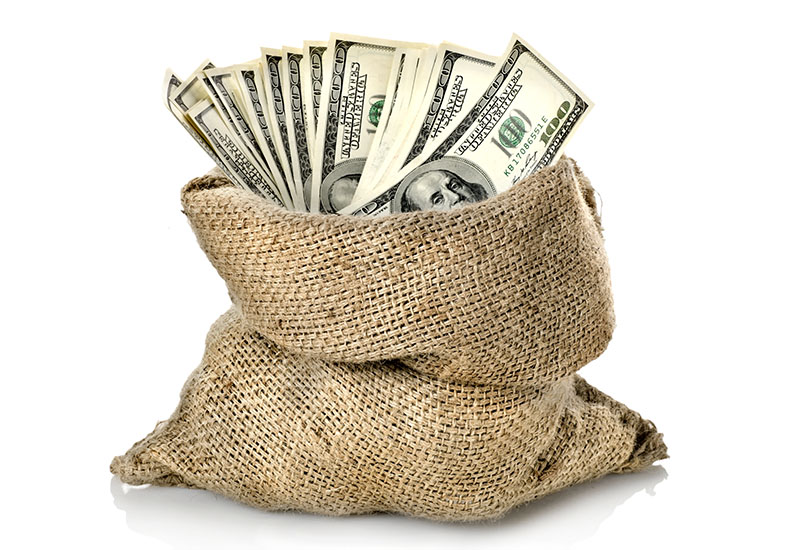 The House of Representatives on Monday passed a measure to increase stimulus checks for Americans under a certain income level to $2,000 after President Donald Trump championed the effort, sending the bill to the Senate where its future is less certain.
The legislation, which passed with a 275-134 vote, comes a day after Trump signed a sweeping coronavirus relief bill into law Sunday evening. That measure, which was negotiated on a bipartisan basis, provides for $600 in direct payments, but after a deal was brokered and passed out of Congress, Trump railed against the amount as too low and called for $2,000 checks instead, prompting House Democrats to push for an increase.
Democrats have seized on Trump's 11th-hour complaint over the direct payments in a bid to push congressional Republicans to accept a higher amount, forcing GOP lawmakers to decide whether or not to defy the President after many have argued that the overall cost for a stimulus package should not rise too high.
When and if the Senate will consider the measure is uncertain. The Senate Democratic leader, Sen. Chuck Schumer of New York, announced Monday that he planned to try and quickly pass the measure in the GOP-led chamber through requesting a unanimous consent agreement, which can be blocked by any senators who opposes it.
"Following the strong bipartisan vote in the House, tomorrow I will move to pass the legislation in the Senate to quickly deliver Americans with $2,000 emergency checks," Schumer said in a statement. "Every Senate Democrat is for this much-needed increase in emergency financial relief, which can be approved tomorrow if no Republican blocks it — there is no good reason for Senate Republicans to stand in the way."
House Republicans blocked an effort by Democrats to advance $2,000 checks last week, but the House tried again on Monday with a floor vote that required a two-thirds majority to pass since it is taking place under a suspension of the rules, a threshold that means it needed a wide margin of bipartisan support to be approved.